Mary Collier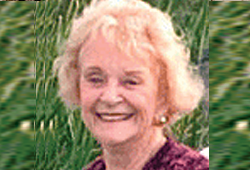 A 1982 Valencia graduate, Mary was named the first Valencia Distinguished Graduate. The owner of Collier Jaguar in Orlando, she serves as a foundation board member, capital campaign captain, leadership team member, and is among the largest individual donors through cash donations, in-kind contributions and a legacy gift. Her scholarship donation in 2006 represents a $200,000 endowed scholarship. In addition, her family is represented through the David F. Collier Scholarship, honoring her late husband, and the Mary Smedley Collier and Family Scholarship.
Mary served two terms as president of the Valencia Alumni Association board and continues to support their work and fundraising efforts. She is a consistent supporter of foundation and college events, including American Institute of Architects (AIA) Orlando and Commercial Real Estate Women (CREW) Orlando golf tournaments, Valencia Foundation's signature fundraising event, A Taste for Learning, and the alumni association's Run, Walk and Roll event.
As a "non-traditional" student returning to college as an adult, Mary was well-versed in thinking outside of the box, especially as it relates to the success of students in need. Her foresight and willingness to make that first gift for transfer scholarships led to a major gift from Mayor Richard Crotty and a brand-new partnership with UCF to engage in joint philanthropy to support Valencia/UCF students. Without Mary's leadership through the alumni association and the foundation, this type of scholarship assistance may never have taken route at Valencia. Consequently, we send hundreds of Valencia graduates to UCF, UF, USF, FSU and countless other institutions nationwide.
Mary's story continues to inspire those who may at first be tentative at the prospect of going back to school. After her children had grown, she realized, "I was David's wife, the kids' mother and the dog's owner. But I wasn't Mary." After some initial apprehension, she "dove in - it was the best thing I've ever done in my life. It changed my whole life." Her endeavors and unwavering support of Valencia are focused on the successful futures of learners of all ages. She truly exemplifies her own quote: "Anything you can imagine... you can do."