Bequest for Students with A Spark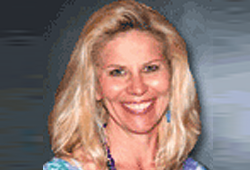 Patti Riva, a Valencia employee, chose to make a willed bequest leaving a portion of her estate to the Valencia Foundation. When asked to share why she became a Legacy Society member, Patti reflected on the joy she's known from being a spectator to the actions of determined students:
"In my position at Valencia, I have witnessed a spark in certain students; the spark of determination. These students have a burning need to be and experience more for themselves. To provide more for their family, give more to their community, and grow more within a career. Those same determined students have financial need as they attempt to balance the fiscal responsibilities that all of us share coupled with tuition, books, and lab fees.
It is when this spark of determination is ignited with financial aid through a scholarship that I've seen amazing results. I hope to be a resource in providing other students with an opportunity to fulfill their burning desire to succeed. That "spark" I've seen is the determination and focus of an individual who KNOWS the value of an education and hopes for more.
Whether it's from a Valencia staff member or faculty member providing encouragement and support or scholarships from the Foundation to lighten their financial obligations, many an individual has surpassed their scholastic expectations.
I want to ignite other students by providing more students with the value of education as my legacy. My legacy gift will continue the possibilities of more incredible opportunities provided through an education at Valencia."
You also may want to make it easy and convenient to have a bequest included in your will. The language link below shows how a bequest can very easily be included in your will.
You might find it helpful to print this page and the bequest language. Please feel free to give this information to your attorney. If he or she has any questions, please have him or her contact Donna Dudash at phone number 407-582-3128 or email us at
dmarino@valenciacc.edu
.
---
Click Here to review sample bequest language.