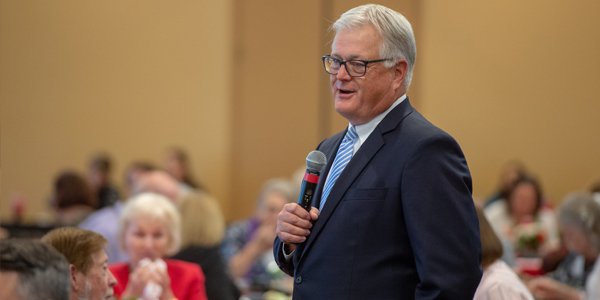 The 1967 Legacy Society honors individuals and couples who have included Valencia College Foundation in their estate plans. In doing so, members have chosen to support Valencia's deserving students beyond their lifetimes for generations to come. We couldn't be more grateful!
From humble beginnings in 1967, Valencia College has become an innovative leader in higher education with a national reputation for student success. Recognized today as the best community college in the nation, Valencia is also one of the largest. Looking toward the future, and with the generous support of donors, Valencia is committed to seeking innovative and effective ways to continue to improve student success and serve the Central Florida community.
Membership in the 1967 Legacy Society is easy. All you need to do is inform us of your intention and plans. The details of your gift will never be made public. We will, however, with your permission, publish your name as a member(s) of the 1967 Legacy Society to thank you for your generosity. Your example will inspire others to do the same.
Members are recognized with:
Inclusion of your name in the listing of 1967 Legacy Society members in Valencia College Foundation publications and website (with your permission).
Invitations to special campus events.
Contact us for more information about your personal Valencia College Foundation 1967 Legacy Society Letter of Intent.